Wouldnt life becomes a lot easier if your daily tasks were done automatically by some supernatural machines?
Definitely at least mine would and I am sure yours would too. Ok, ignore the part of the supernatural machine. That was just to set up the stage. 
But considering the question again, how much easy things would be if they became automated. And more importantly how much time it would save, which could rather be utilized to some other important revenue-building tasks. 
Ok, I am not saying that other productive tasks are not important, but they are time-consuming too. I mean some of you might just be spending most of your time on sending emails, managing campaigns, analyzing the website or digging your eyes into social media analytics. 
What if all of these marketing tasks can be done by automation tools? This way obviously you will get rid of the human error that we all tend to make sometimes. And you will have more time to plan and strategize about building revenue projects.
Surprise ….Surprises, your wishes just came true. Thanks to technology, there are actually some automation tools out there in the market which can do all these tasks. 
Well, it may not be much of a surprise for many of you. Because being in the digital marketing industry, I am sure you must have heard about these tools. So, today I am just going to enhance your knowledge and probably give you some new insights about…

Why You Should Have Marketing Automation Tools?
Use of automation tools has increased at an alarming speed lately. And it will not be wrong to say that Artificial Intelligence (AI) and Machine Learning (ML) have played a major role in this. Just to give a short example, I am sure most of the chatbots are having a conversation with the customers and addressing their queries today, instead of humans doing it manually.

As I said, most of you already know about it and are also probably using them. Let us have a look at some stats.

51% of companies have already adopted marketing automation tools.
Almost around 58% of B2B companies are planning to do so in the very near future.
75% of marketers have agreed to be using at least one marketing automation tool.
Salesforce is used by 67% of the marketing leaders as a marketing automation platform.
88% of marketers have said that they use more than one marketing automation tool regularly.
55% of e-commerce marketers use automation tools for email marketing.
By 2023, global spending on marketing automation tool will pass $25 billion. This means 14% of annual growth.
So, the numbers speak it all. Before moving any further, let me just quickly explain….
What Are Marketing Automation Tools?
Marketing automation is basically the use of technology to automate repetitive tasks done on a regular basis for marketing. And the tools or software used to automate this process are known as Marketing Automation Tools. 
For instance, you have an e-commerce business and you regularly send hundreds of emails to your potential or existing customers. I am sure doing it manually every time is a burden. But with the help of the automation tools, you can design, execute and automate this task. 
Let me clear one major misconception that marketers have regarding the automation tools that is – it will generate more leads. These tools will not help you generate more leads. Instead, they will help you nurture your leads and convert them into paying customers. 
Some marketers also go the wrong way of keeping the conversion part at the end of the funnel. Your work does not end just by converting leads to customers. In fact, the conversion is just half the work done. Customers should be at the middle of your marketing funnel. You need to keep nurturing the customer to make it a permanent one. Retaining existing customers is also an important part of your marketing strategies. 
These marketing automation tools, help you convert the leads and retain your existing customers and that by automatically doing the task without you wasting time on it. 
Automation tools are powerful and this also means that to attain satisfactory results from them you have to know all the in and out of it. Also, you have to carefully choose which tools will best suit your needs and spread brand visibility. This can be decided on the basis of usability, ease of integration, sales competencies, pricing, CRM, content management needs, e-commerce, social media needs, email marketing plans, etc.
Let us have a look at some of the important automation tools every marketer should have. 
1.
Hubspot
This tool is best for content marketing and is one of the most popular automation marketing tools. It is an inbound marketing and sales software, which holds 30% of the market share. It is most useful for small and medium-sized businesses. It provides:
*Landing Page services
*Social Media Marketing
*Web Analytics
*Search Engine Optimization Management and
*Content Management.
Key features of Hubspot are:
*Easy editing, formatting, content publishing and design modify options.
*Easily integrates with other platforms like Netsuite, Salesforce, SugarCRM, etc.
*Automates the content according to each recipient.
*Creates automated subject line and email templates. 
*Optimizes the blog posts and landing page content by using the right keywords. 
*Online support is available 24×7.
2.
Marketo
Marketo is best for driving lead management. It is a cloud-based multifunctional automation tool that helps businesses with lead management, mobile marketing. It best suits the needs of big enterprises. It provides:
*Customer Engagement Marketing
*Personalised messaging across multiple marketing platforms
*Real-time personalization
*Marketing Management Functionality
*Budgeting Tools
*Marketing Calendars.
Key features of Marketo are:
*Provides web-based email-marketing platforms.
*Automates marketing campaigns. 
*Personalised customer engagement.
*Provides lead generation.
*Provides search marketing platforms.
*Online support is available 24×7.
3.
Pardot
This tool is best for marketing analysis. It helps the companies to streamline the marketing and sales team together. It is a multifeatured automation tool that helps to drive sale through:
*Lead Generation
*Email Marketing
*Social Media Marketing and 
*Sales Intelligence.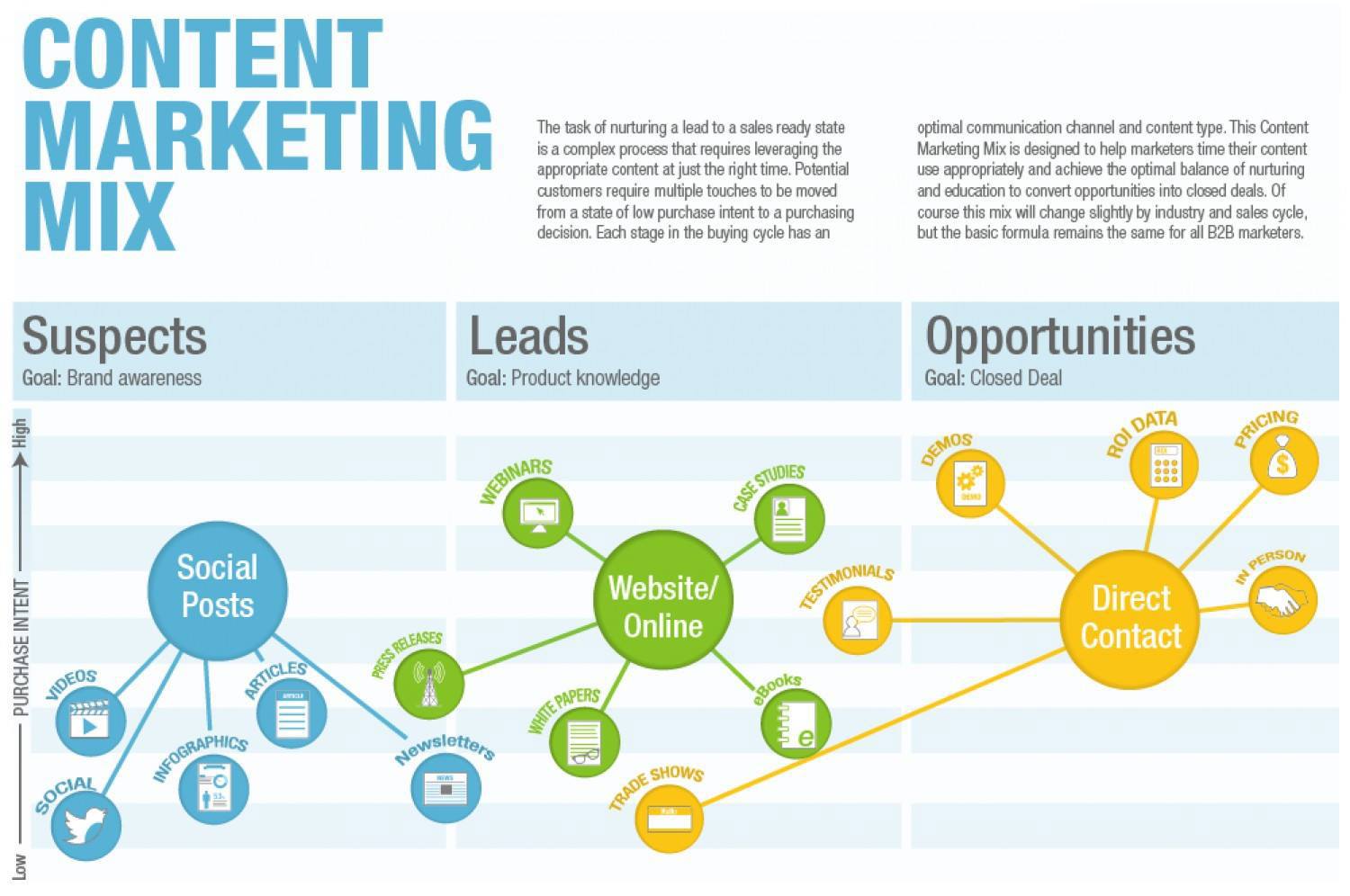 Key features of Pardot are:
*Easy to use.
*Effectively helps to build creative and comprehensive campaigns.
*Helps to measure the campaigns with the help of customizable dashboard. 
*Identifies loopholes before launching the campaign.
*Builds effective email marketing campaigns.
*Automated and scheduled email sending.
*Easily integrates with other platforms like Netsuite, Salesforce, SugarCRM, Microsoft Dynamic CRM, etc.
4
. Oracle Eloqua
This tool is best for delivering personalized marketing campaigns. Like Marketo, Oracle Eloqua is also a cloud-based cross channel marketing tool. It helps the companies to track the customers across all stages to the 'Buyer's Journey' and target them. It helps marketers in:
*Planning automated and personalized campaigns
*Can be used across various platforms like mobiles, videos, emails, etc.
Key features of Oracle Eloqua are:
*Sales and marketing team can work together with the help of sales enablement features. 
*Measures the results and performance of marketing strategies and campaigns. 
*Easy integration with Oracle's Business Intelligence
*Collects behavior data and profile to manage leads.
5.
Active Campaign
This automation tool can be best used for email marketing campaigns. It is often described by the marketers as a powerhouse email marketing tool. It has numerous features that execute email marketing campaigns perfectly. Some of them are:
*Provides autoresponders
*Automates customer's contacts
*Takes care of list management and CRM system.
Key features of Active Campaign are:
*Automatically fetches and adds new contacts from CRM, e-commerce, etc.
*Creates automatic email content based on customer's behavior, interests, social data, etc.
*Online support is available 24×7.
6.
Sendin Blue
Sendin Blue best suits for all type of email marketing. This automation tool will basically help you with SMS campaigns, transactional emails and email marketing. The templates provided by Senin Blue are supported by all mobile devices. It provides:
*Easy to use features
*Drag and drop feature
*Customized template gallery.
Key features of Sendin Blue are:
*Can import contacts from other platforms.
*Does customized contact search.
*Creates responsive email designs.
*Sends marketing emails based on customer's interests.
*Campaign analysis.
7.
LeadSquared
LeadSquared is a lead capturing engine. It basically helps the company to effectively drive leads through the sales funnel. LeadSquard captures leads from various resources like emails, campaigns and websites and diverts them towards the sales funnel. This automation tool can:
*Accelerate lead capturing process
*Build customizable and responsive landing pages
*Easily captures more leads
*Boosts sales by automating lead assignments
*Predefines distribution rules within the sales team.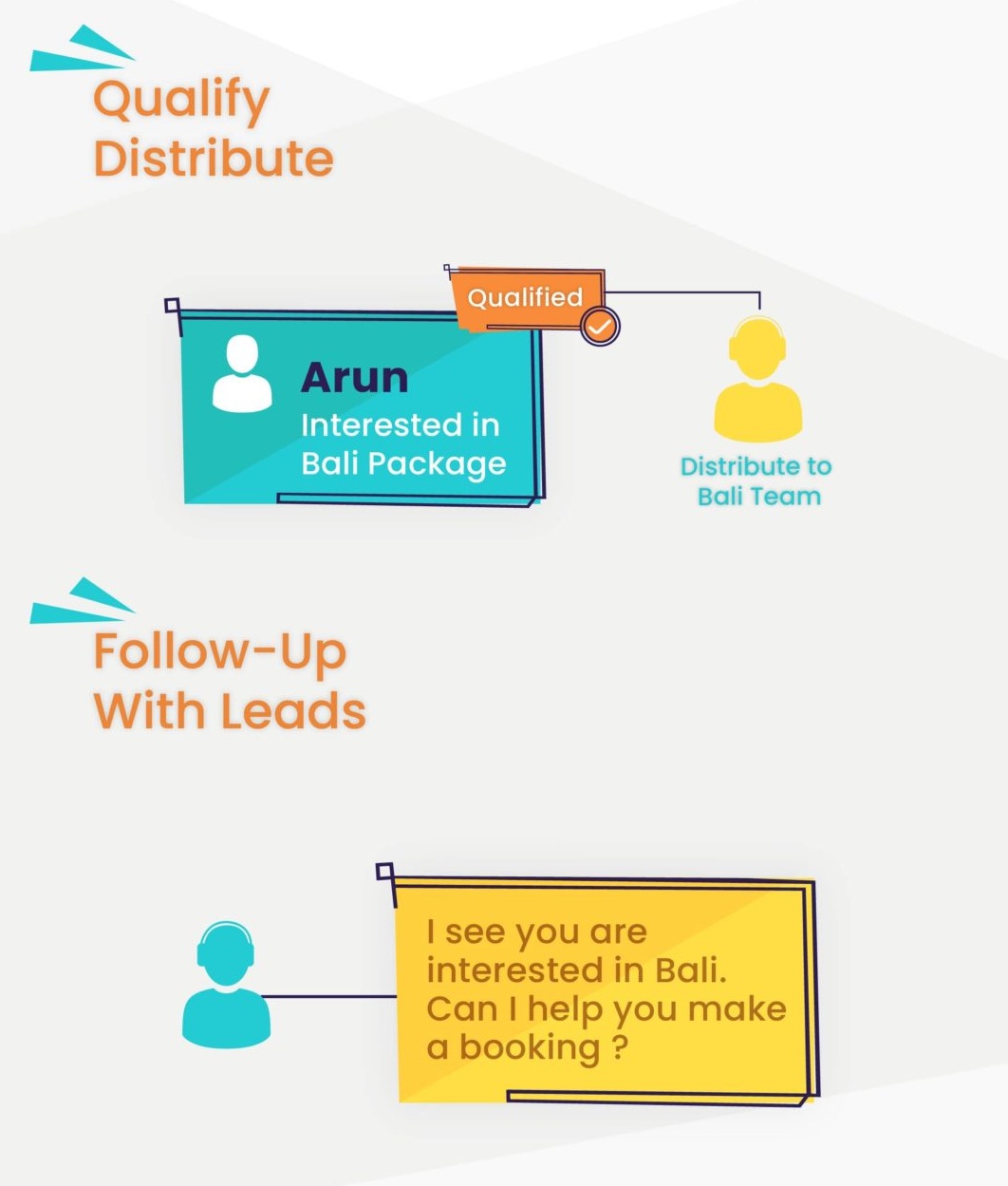 Key features of LeadSquard are:
*Provides customizable lead scoring features.
*Sends an automated notification to the sales team.
*Provides drip marketing segmentation, behavioral and marketing insights.
*Creates automated sales funnel.
8.
Act-On
Act-On automation tool is best suited for connecting inbound and outbound leads. It tracks and segments the customers according to their behavioural pattern. It offers:
*Email Marketing
*Analytics and reports
*Lead Management
*Website visitor tracking
*Social Media Management
*Integration with webinar and even planning.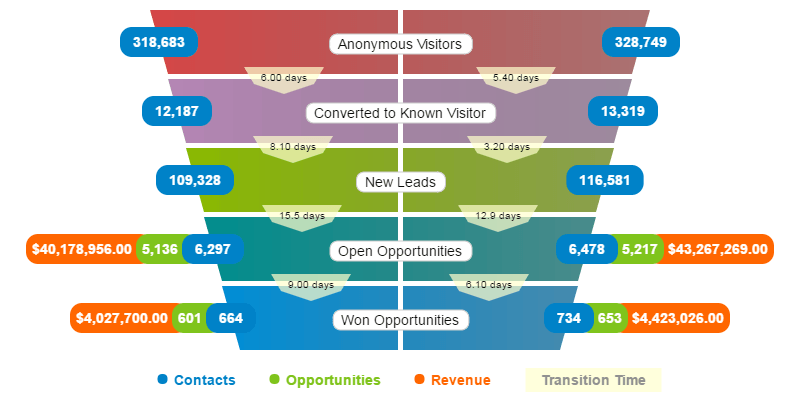 Key features of Act-On are:
*Provides organic plug-ins with social media marketing tools and platforms. 
*Gives customizable lead scoring.
*Identifies potential buyers.
*Accelerates sale by diverting the potential leads through the sales funnel.
*Integrates with any CRM with its open API feature.
9.
Ontraport
Ontraport is best for visual marketing automation. It has substantial automation capabilities. It's inbuilt CRM helps manage the contacts. The core product of Ontraport is email marketing, however, it also has an automated full-lifecycle CRM system. It provides:
*Visual maps tracking facility that tracks the company's interaction with the customer across the 'Buyer's Journey'.
*Customer details based on their moves along the funnel to increase conversion.
*Complete report on which strategy is working and which is not. 
*Fully integrated campaign strategy by combining offline and online campaigns.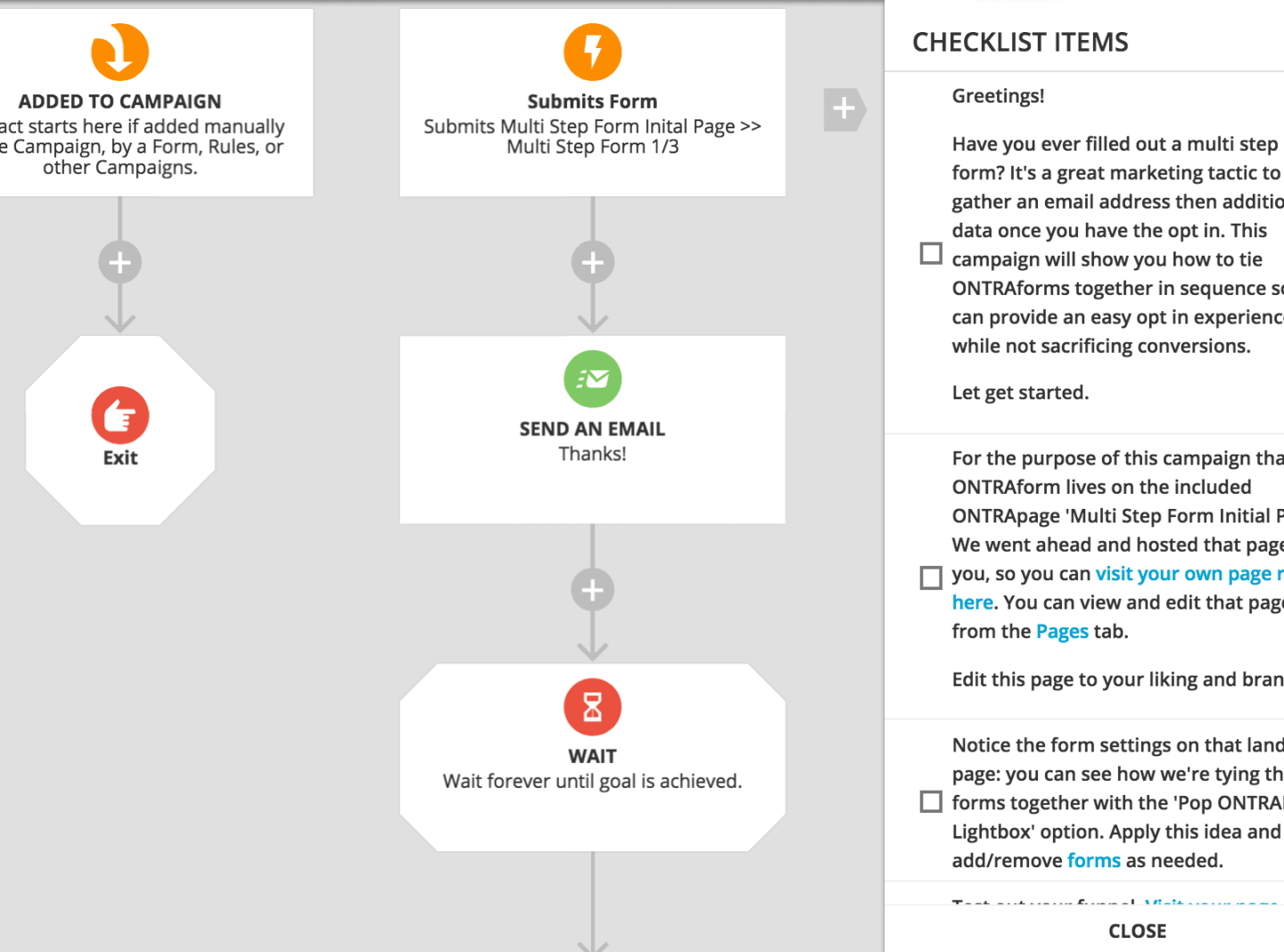 Key features of Ontraport are:
*Easy integration with other marketing automation tool, CRM and e-commerce. 
*Creates versatile landing pages with the help of block-based feature. 
*Can build and e-commerce page. 
*Tracks customer behaviour in details from multiple platforms on various parameters. 
*Provides a visual campaigning performance report tool.
*Sends unlimited automated emails and texts based on the user's interests. 
10.
AdRoll
Adroll is best used for automating ad campaigns. It retargets and re-engages the customer on different social media platforms and the web. It provides:
*Cross-device and cross-platform retargeting
*Flexible segmentation
*Customized experience
*Improved marketing efficiency.
Key features of AdRoll are:
*Provides conversion reporting and optimization.
*Customised budgeting platform.
*Provides transparent analytics. 
So, these were the top 10 marketing tools that every digital marketer should have. Analyze which tool suits your need best, take a step forward and start using them if you haven't till now. Unburden your tasks by at least using one or more of these marketing automation tools. 

If you wish to learn more about marketing automation tools and gain in-depth knowledge on how to use them come to DigiHunts Academy and we will offer you the best course. Do not forget to share your experiences after using the tolls and you can also add any other automation tool that you think every digital marketer should, please do it in the comment box below. 

To Get a Quote Click Here !!