OTT question for you – Do you like waiting?
Well, I don't. Patience is one thing that I lack and most of the millennial also. Ok do not move away, I am not talking about any millennial problems. Keep reading because today, I have something really interesting for you in store.
Do you remember the time when as kids we had to wait for the next episode of our favorite TV serial?
You might be thinking that I am talking about the gone days. Have a little patience I am coming to the point.
Yes, you are right. I am talking about the sensation in the television and advertising world – The OTT content.
OTT stands for – Over The Top. Do not be confused I am not talking about anything illegal like under the table. Over the top content is the type of digital content or service that is streamed on any device like mobile, smart TV, laptop, desktop, tablet, etc with the help of the Internet.
Now you might be wondering how this OTT fits into digital marketing. I will come to that too. But first, let us get a gist of…
What is OTT?
Like stated earlier, it is Over The Top digital content that can be accessed anywhere anytime with the help of the Internet. No doubt that the viewers were smart enough, but with the inception of this new idea of OTT, they have become smarter.
They do not like to be told what, when and how to do things, gather information, making a purchasing decision or for that matter even watch their favorite entertainment piece. And this is precisely the reason for the hype of over the top content. People get the liberty to watch what they like, when they like and where they like it.
Now pops the question…
How OTT fits into your marketing strategy?
Let me ask you a question, how important advertisement is for digital marketing?
I guess you know where I am heading. With OTT, you as a digital marketer needs to analyze the channels and platform where you can make the best of it. In the past few months, OTT has really gained momentum. People have ditched their traditional TV sets and cables to switch to OTT.
The best example of this is the magnificent rise of opportunity hunters like Netflix, Amazon, etc. I added the adjective of opportunity hunters with Netflix and Amazon because this is exactly what they have done. Nailed the opportunity to turn it into their favor. You also need to do the same thing. Nail the opportunity.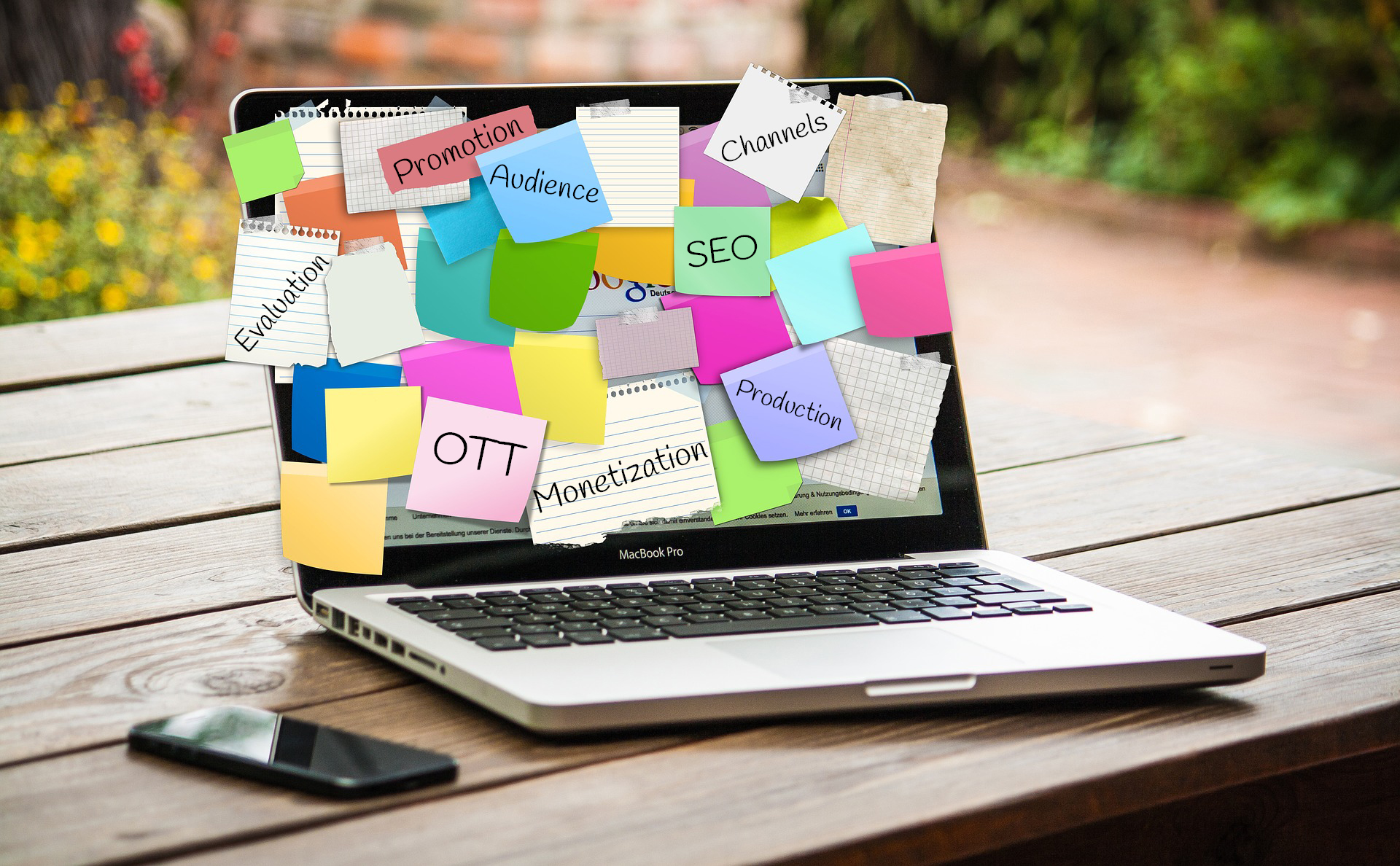 You might have heard of the phrase, "Where there is change, there is an opportunity."
So hunt for the changes going around you and kill the deal. With the expansion of the OTT sector, it is providing an entry to the businesses. By leveraging this technological boon, you can upfront yourself in front of a larger audience.
Let us go step by step on…
How the future of advertising is with OTT?
Now that I have repeated quite a few times, you know what OTT is. Apart from entertainment, it opens several other doors to explore in the field of live broadcasting, digital marketing, educational channels, etc.
Have a look at these figures, to make things clearer.
As per the predictions, the OTT industry in the US alone is going to cross a revenue of $30 billion by 2020.
100 million people, worldwide are using OTT services.
According to the reports of Video Advertising Bureau, 71% of the total internet users, make use of the OTT subscription service at least once a month.
It is also being said that by 2022, the figures are going to rise up to, 197.7 million OTT users monthly.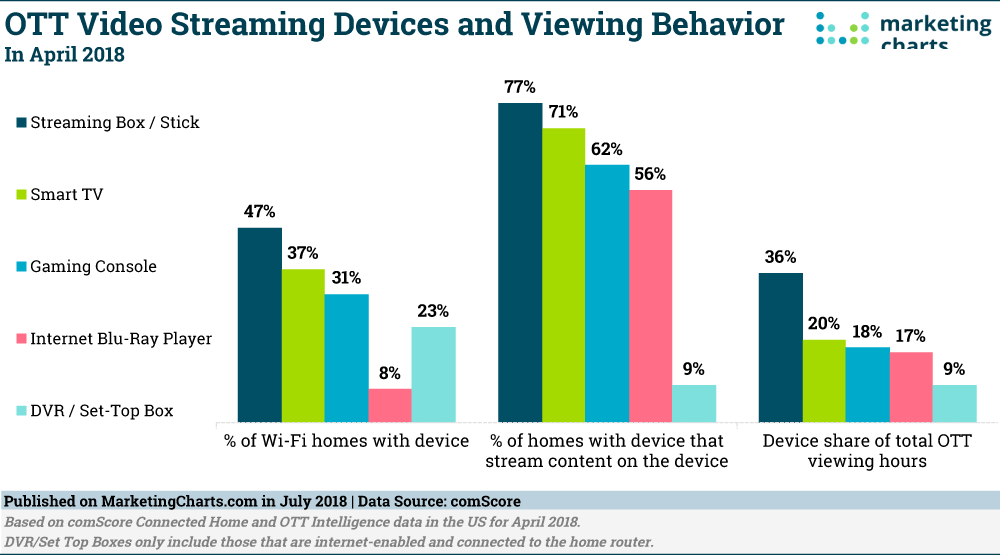 These are indeed big numbers, which cannot be ignored.
Take a look at…
OTT Services in Mobile
Everything is practically getting smaller. I mean that the majority of the online presence shifting from desktop to mobiles.
So does this mean OTT is not useful for you?
No! You are wrong.
Ok, when I talk about OTT content, it is not just limited to platforms like Netflix and Amazon.
I am sure everyone is using WhatsApp, if someone is not, he might be an alien. So what do you think the application is? Just a messaging app, that allows you to connect with anyone around the world at any time with the help of the Internet.
Does this ring a bell?
Yes, these messaging apps like Facebook Messenger, iMessage, WhatsApp are nothing but parameters of OTT.
Now again I repeat, with every change, there is an opportunity. Since its inception in 1999, WhatsApp has literally changed the way of messaging and connecting. Now with, regular development in OTT content and messaging apps almost becoming a daily need, new concepts are getting into action.
Here comes in the opportunity for digital marketers. You can vitalize this technology to your benefit by reaching out to your potential audience personally. A personal touch is always beneficial when it comes to digital marketing. Since it's launch WhatsApp has registered more than a billion users. This sure cannot be a coincidence.
To add the icing, these apps not only offer the messaging facility but also has added features like video calling, gaming functions, etc. I hope you are not wondering what these messaging apps have to do with over the top content. Let me make it clear for you once again.
If you think that to send messages through these messaging apps, you are using the services of your mobile provider. You are wrong. In reality, you are actually using the app provider's service with the help of the Internet. So you get how messaging apps are linked to OTT. Well, I guess you do understand it by now. Let us look at some more parameters.
OTT Services in Interactive Videos
Like I mentioned earlier, over 100 million users are using the OTT services worldwide.
Do you imagine the magic these numbers can create?
Exactly, this is the potential of over the top content and hence it is undoubtedly the future of digital marketing too. This opens the gates for you, offering you the opportunity to advertise on the interactive video channels.Longer videos have the tendency to show longer ads. And this is the place for you to in cash your goals.
Some of the best examples of the OTT video channels are YouTube and Hulu. There are some other OTT platforms also, which are offering niche specific content like Newsy, TubiTv, etc.
You might be well aware of the impact a niche specific channel can have on your advertisements.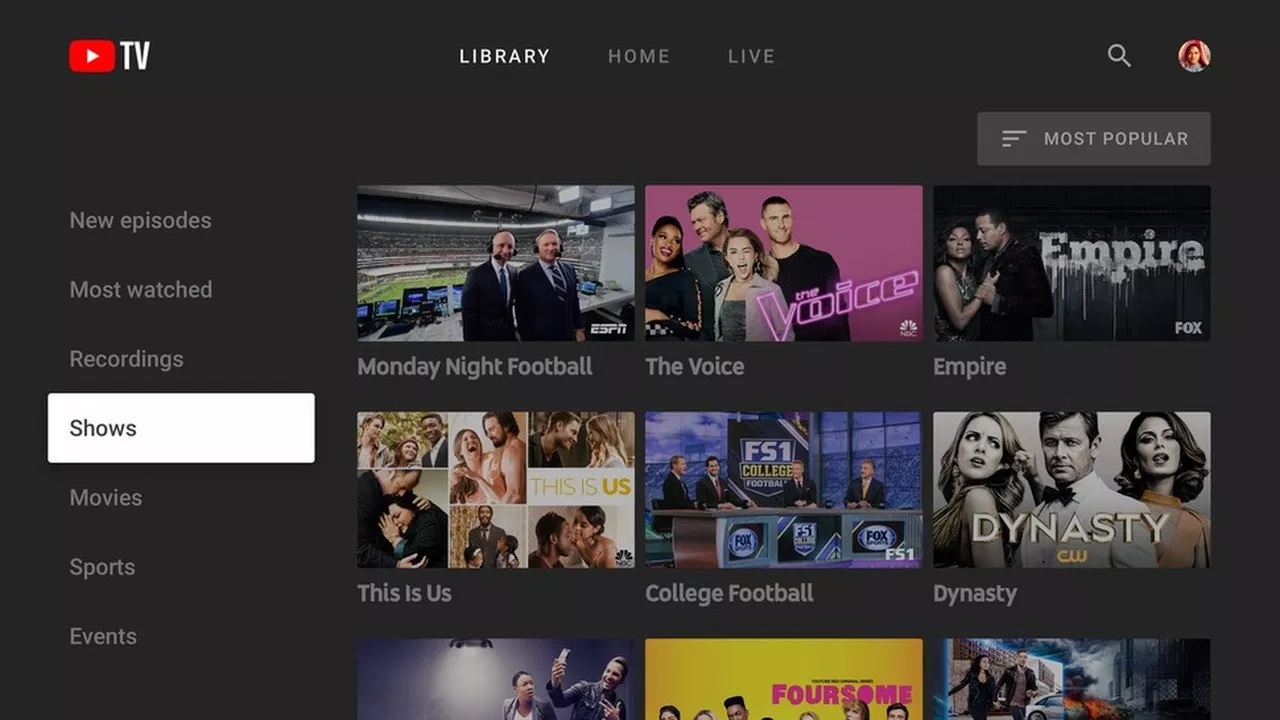 The crux is, you only have to analysis where your niche audience is and which platform is perfect for you. Well, it just does not end here. You can also create brand-specific videos and content and cater it on OTT platforms.
According to a report of 2017, OTT registered 26% of the total ad spend.
Take, for example, Redbull. It has launched its own Red Bull TV, which displays all the content, videos, advertisements and much more related to the brand. Now that you have read about the power of OTT, I am sure you will come across a few more acronyms related to OTT. So before you get confused or say that my article was not informative enough, I will cover them too.
Acronyms Associated with OTT
Over the top content can be categorized into three revenue models.
SVOD: Subscription based services like Amazon, Hulu, Netflix, etc.
AVOD: Free and ad-supported services like Crackle.
TVOD: Transactional services like Vimeo on demand, iTunes, etc.
This marks the rule of OTT in the world of media and advertising.
The Future Is In The Eye Of The Consumer: OTT TV And The Ad Industry
In marketing, when things go wrong in one direction, businesses usually try the other way. And this going in another way or we can say consolidation, sometimes brings results and sometimes experience to learn from.
The same is happening in the media industry. Since the majority of visitors are backing out from traditional TV to OTT service, this is bringing in the biggest change that the industry ever experienced. And once again here come the mantra, "Where there is change, there is an opportunity."
The big players spotted this opportunity and grabbed it. And trust me, in marketing only those can succeed who are a step ahead and never leave any opportunity. Here, I am talking about players like Time Warner has now become AT&T. Another example is Fox and Disney, who have now become one.
PS: Disney owns Hotstars. Which is another platform that is streaming OTT content?
This means that they have realized well in advance that things are changing and they too need to adapt to the change if they wish to survive.
The moral of this is you too need to adapt to the OTT wave and make changes in your marketing strategies accordingly.
These OTT platforms can provide you a wide arena to display ads. After all, these are the platforms that the consumers have chosen. And you have to be where your consumers are. The consumers decide your future and for the consumers, at least till nothing new hits the road, OTT TV and OTT advertising is the future.
If you are still not convinced, the following image will clear your mind. This image exactly reflects, how different countries are responding to the new concept of OTT.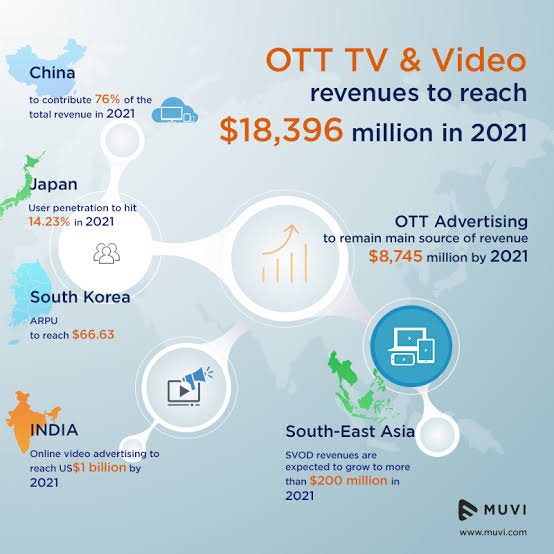 This, I hope should prompt you to take action and mold your marketing strategies keeping in mind over the top content.
Good luck!
Please share your knowledge and feedback on how you think OTT is going to rule the entertainment field in the coming future. Please feel free to share some topics as well, on which you would like to read a well-researched article.
Thank you.