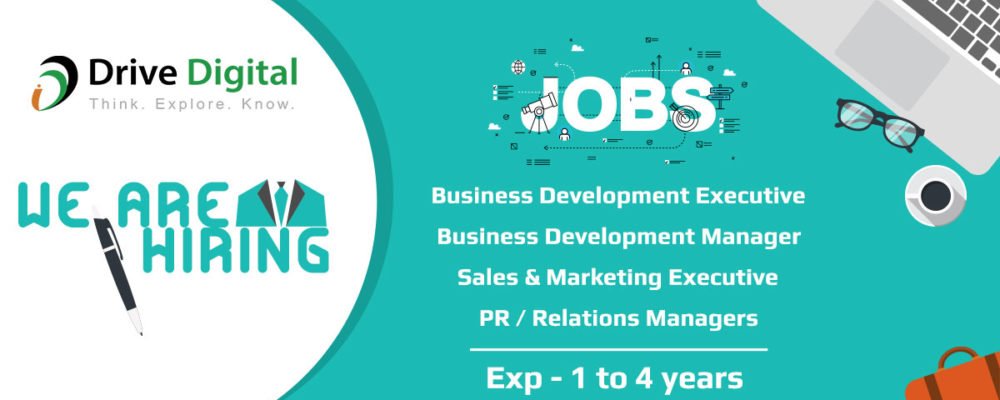 417 Alankar PLaza, 302039, Jaipur, Central Spine
Sales & Marketing Executive (1-3 Yrs)
We are looking for a talented Sales & Marketing Executive to undertake marketing projects for the benefit of our company. You will work to promote our business that can make a difference for our company's success according to trends and customer requirements.
The ideal candidate will be passionate about the "art" of marketing and will have an abundance of ideas for building efficient strategies. He/she must bring forth a strong arsenal of techniques and methods to promote our services and public image.
The goal is to reach out to the market and cultivate the customer's interest in our services in ways that strengthen our reputation and facilitate our continuous growth.
Should have good Geographical Knowledge of his local area.
Excellent Communication & Interpersonal skills
Ability to work towards targets (goal orientation)
A good team player & Self-motivated
Good organization and planning skills
Creativity and writing skills
Commercial awareness
Numerical skills
IT skills
Engages in superior customer service by making information readily available
Persists in sales even in the face of failure
Demonstrates services as deemed necessary by clients and management
Schedules appointments and meetings as necessary
Answers questions from clients
Makes service knowledge readily available to self and other salespeople through various resources
Finds ways to sell services in the face of a down market
Researches client base to find new types of customers and sells to them accordingly
Creates a plan for gaining customers and then retaining them based on warranties or guarantees
Analyzes and creates a plan for engaging the target market
Analyzes the competition to create a plan for engagement
Makes service appeal to the target market
Trains other salespeople in the art of selling
Makes sure that all salespeople meet quota during a given period
Sets up booths at trade shows and demonstrates the quality or uses of a service
Demonstrates superior time management skills and meets sales deadlines
Must be Graduate/ MBA-Marketing (From a reputed University).