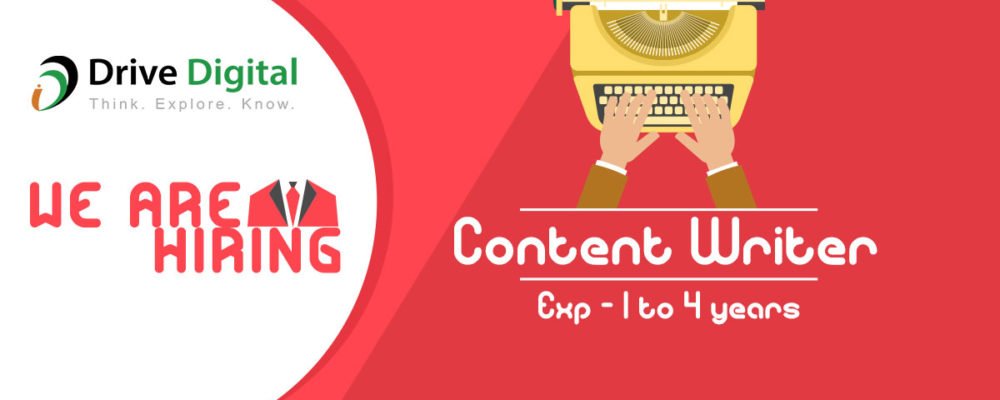 417 Alankar PLaza, 302039, Jaipur, Vidhyadhar nagar, Central Spine
The candidate should be able to develop original content for websites.
Can write both technical and non-technical content
Should be able to write content as per the requirements of High PR Publishing websites.
Reviewing the existing website content on a regular basis and editing to keep the websites updated.
Able to develop content in multiple formats and can differentiate among website content, SEO based content , Articles , Blogs
Understanding of keyword density, Meta tags, Keywords insertion & placement, sequencing.
Candidate should be able to conduct periodic check of content health.
Candidate should be to conduct online research, generate content for various websites and write creative unique content.
Ability to write consistently in variety of styles. Should be able to write effectively for mailers, landing pages, articles, web sales content, brochures, case studies etc
Candidates should preferably have an active blog of their own
Comfortable working under timelinessand a goal-based approach.
Researching and gathering useful information and writing relevant content as per the style, tone, and requirements.
Should filter information into clear and concise text and have ability to present content in the most engaging manner.
Creative thinker with the ability to transform technical and digital information and processes into compelling stories.
Excellent written English – style/flair is useful; grammar are essential and computer skills
Good command over language and grammar.
Data savvy-ness, you should be the one who rely on data to make any decision.
Strong willingness to learn new skills and technologies.
Ability to read, analyze, interpret and elaborate documents, contents, materials, images from various sources.