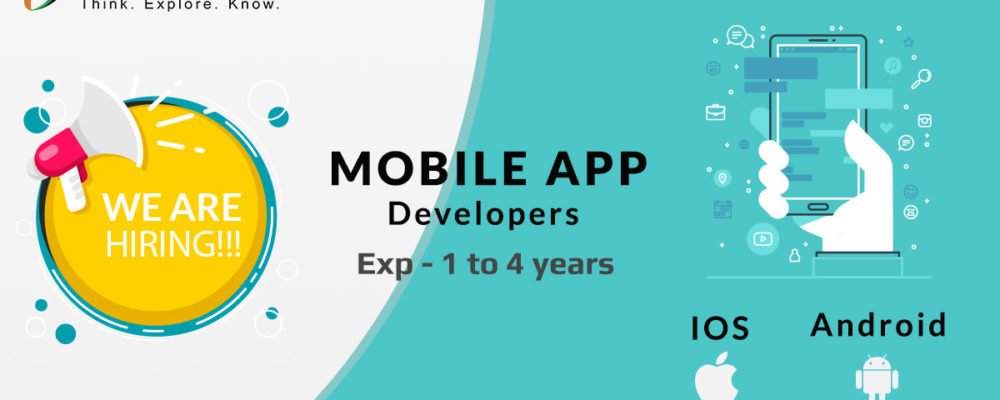 417 Alankar PLaza, 302039, Jaipur, Vidhyadhar nagar, Central Spine
Android Developer (1-4 Yrs)
We are looking for android developer having working experience of at-least 1 year. And should have completed 3-4 good Quality Apps.You will be working alongside other developers working on different modules of the application. Therefore, a commitment to collaborative with team and the creation of quality products is essential.
Strong knowledge of SDK, compatibility with different versions of android
Good designing skills required, to make app compatible for all screen sizes
Familiarity with REST APIs to connect to live back-end servers
Knowledge of the best trending UI and latest coding standard
Experience with offline apps, device storage, cache management.
Familiarity with the use of additional sensors, such as gyroscopes, fingerprint scanner and accelerometer
Ability to understand business requirements and translate them into technical requirements.
Good Communication Skills, Ability to work in team.
Translate designs and wire-framesinto high quality code
Design, build, and maintain high performance, reusable, and reliable Java code
Ensure the best possible performance, quality, and responsiveness of the application
Identify and correct bottlenecks and fix bugs
Help maintain code quality, organization, and automation
B.tech, BCA, MCA, Any (IT Graduate & Post Graduate)