A world with a revolution is always a good world. Because revolution always comes along with some new inventions and changes.
And change is the universal rule of nature. If you do not adapt to the changes, you will become distinct gradually.
The same happened almost 20 years ago. A Silicon Valley start-up – Google, dethroned a Californian company – Yahoo. Until the commencement of Google, Yahoo was the sole search engine ruling the web.
But, from the time Google has taken over, it has been the undisputed King. And not just this, Google makes sure that it continues to rule.
Now ruling the Internet is as difficult as nailing a jelly to the tree. Everything online keeps evolving, changing, jumping from here to there. It is extremely difficult or almost impossible to make anything stick to one place.
But Google has somehow managed to maintain its position as the best search engine. Now the question is – HOW?
Well, the answer can be simpler than imagined. It simply keeps experimenting and adapting to new changes.
Out of all the changes, the one that has triggered the technological revolution is – Artificial Intelligence. Or you may say – Intelligent search and intelligent assistant.
Now as I said a world with revolution is always good, this technological revolution has also brought in a lot of good things with it.
Apple was the first one to bring in the concept of IPA – Intelligent Personal Assistant. It integrated Siri in the iPhone and became a pioneer in this field.
However, that was 2011.
Talking about 2019, intelligent search and intelligent assistant have become more familiar terms now.
Let us take one at a time.
What do you understand by Intelligent Search?
Intelligent search is basically the new way people are searching the internet and that has something to do with voice search as well. It is a phenomenon, that is making the search engine platforms "Intelligent" enough to make it understand the user's query.
And the technology, that is making this possible is AI – Artificial Intelligence. AI is actually redefining the way search engines display the results.
Through this technology, it understands what exactly the user is searching for and shows the most precise and specific results accordingly.
Before digging into this, let us take a look at some facts and figures first.
Half the online search (50%) will be voice-based by 2020.

By 2020, 30% of online browsing will be done without a screen.

Voice speakers will be present in 55% of households, by 2022.

In 2018, 58% of users, used voice search to look for local business information.

If not anything else, this data is clearly stating that search patterns are changing. People are now becoming more inclined to voice searches.
The next wave of evolution that is hitting the online world is – "Intelligent Search"
Search results are no longer limited to keywords and a few links. The results have become more specific, informative and to the point. This means that if the search has become intelligent, so have the results.
And to add on, if the online world is becoming intelligent, you too need to change your gears.
Be it Google's assistant, Apple's Siri or Amazon's Alexa, the results they show have become more precise and to the point.
For example, if you ask Google, "Which is the best restaurant near me?" It will track your location and show you a list of restaurants around your location. This is not it, it will also show you the ratings, map, distance from your current location, website, address, timings, etc.
Now, with these type of changes, companies just cannot afford to ignore intelligent search. They will have to optimize their content accordingly so that their business is featured on the first page.
According to the latest research, 1 out of every 4 search results displayed by Google, has a knowledge card. This makes it clear that 25% of the Google results can be called smart answers.
I am sure you are wondering:
How to Optimize for Intelligent Search?
Hope you are still not wondering, why you need to do this. So let's just get straight to the point.
1. Create location specific content:
Users are looking forward to more specific results when it comes to location. Any query that is related to, near me or a particular place, will come up with map-based results.
Also, make sure your content is suitable for mobile devices as well. Because according to the data, more than 40% of the people use mobiles to search for anything.
2.  Do not ignore the reviews:
Rankings and reviews play a major role in deciding your fate on the SERPs. However, many are not aware of this.
Now that the result pages have changed their algorithms according to the intelligent search, you also need to buck up.
Respond to the reviews and work towards getting high ratings. Because when the search terms include. "Best", Google includes the results with high ratings and good reviews.
3. Combine inventory data with the map:
You need to be a step ahead when it comes to optimization. For this, it is best to add the inventory data with your digital marketing.
The crux of this exercise is to let the search engines know that you are not out of stock. Because in the coming future, the results will include something like currently available statistics as well.
For example, if anyone is looking for the latest Samsung mobile, along with other information and maps, Google will list down the stores which currently have the stock of the latest Samsung mobiles.
4. Do not forget voice optimization:
Of course, you cannot afford to forget this. According to Google's predictions, more than 50% of the queries will be voice-based by 2020.
You need to act well in advance for this one. Optimize your content for voice queries. Keep the content question-based. Use more of long tail keywords in your content. And the most important is, provide authentic content, that will provide the best answer to the voice search.
For example, if anyone is searching for, "What is Digital Marketing?" Your content should be stuffed with words like, "What is Digital Marketing?" and "Digital Marketing is,". In short, your content should have both the question and the answer.
Now that we have learned quite a bit about intelligent search, let us shift to the intelligent assistant.
What do you understand by the Intelligent Assistant?
Like artificial intelligence is driving the intelligent search, it has paved the way for an intelligent assistant as well.
Intelligent assistant or intelligent personal assistant (IPA) as it is broadly known, is another revolutionary hit of artificial intelligence. It is basically a system that imitates human communications to perform a task.
Isn't it exciting to have a personal assistant all by yourself that too 24*7?
For me, it definitely is!
Imagine, before sleeping you give instructions to your Amazon speaker that, "Wake me up at 7 am tomorrow." And dot at 7 am, your speaker rings the alarm and says, "Time to wake up."
Yes, this is exactly what an intelligent assistant is doing today. It is penetrating into our daily life personally and professionally.
Intelligent search and responding to these searches, intelligent assistants are changing the way customers and brands are communicating.
Now, more than ever, the buyer-seller relationship is getting a personal and emotional touch. And why not? This is the need of the hour.
Let us hover over some facts and figures before moving further:
63% of the customers prefer to use a chatbot to communicate with a brand or business.
By 2020, chatbots will handle 85% of online customer services.
According to the data, 44% of executives claim that data provided by artificial intelligence can be used to make important business decisions.
72% of the executives have accepted that intelligent/virtual assistants have made their work a lot easier.
By 2021, virtual assistant's growth is speculated to hit $15.79 billion.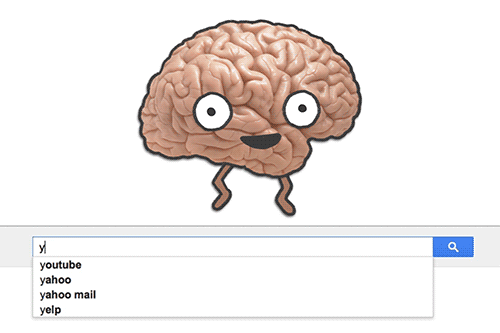 These data must have surely hit a notch in your head. Ok, let us understand, what is the main aim of any business?
To reach out to maximum customers and sell its product or service. Right? And how is this done?
There are a lot of different mediums to do this. But the most basic and important one is advertising and branding.
The main motive of advertising is to sell your products and services. With the changing trends, customers are now more attracted to companies that have time for personal attention. And this is possible through intelligent assistants.
If you are able to make an emotional connect with each one of your customers, mark my words, you are a winner. Customers today, wants to be heard and feel that companies are paying attention to them as well.
There can be no better way to advertise and promote your services and products, than through intelligent assistants.
How Intelligent Assistant is going to change our lives?
Google's CEO, Sundar Pichai, during his speech at I/O 2018, demonstrated a perfect example of how intelligent assistants have made it completely into our lives already.
And this is just the beginning, a lot more is yet to come.
He showed a video, where Google assistant made a phone call to a salon to book an appointment for women's hair cut.
If you are not seeing the video and only listening to the conversation, you will never be able to guess that the conversation is between an intelligent assistant and a real human.
The voice expressions and the instant answers given by Google assistant, makes it more than clear, what all it can do.
Do not be very surprised, if in the near future AI takes over most of the human work.
Let us glance at some of the ways that intelligent assistants have entered into our lives.
1. They know something more than everything:
The way the intelligent assistants are designed, they by default know everything.
For example, take Google assistant. It knows quite a lot of things more than just scheduling appointments. It can be your helper in disguise when it comes to what is streaming on popular web channels, list of places for you to eat, dance, shop or even go on a vacation.
2. They are productivity champions:
Knowing almost everything about what humans want and how to respond and do tasks accordingly, productivity is not a challenge for them.
Taking a look at Siri, being a pioneer in this world, it can do anything and everything from booking tickets to creating shopping lists. If you are into multi-tasking, these intelligent assistants can be more than a boon.
3. True to commitments:
Unlike humans, intelligent assistants are true to their commitments. This is one quality that will prove to be a blessing for all the businesses.
Taking an amalgamation of all the intelligent assistant together, there is almost nothing that you cannot achieve.
Google assistant, Siri, Cortana, can help you get to all your targets. Each one has its own specialization. These assistants have an extraordinary reminding capability based on time, location and people.
So if you have committed to something, you have your personal assistants to remind you about fulfilling it on time.
4.Hands-free system:
When the touch screen was introduced for the first time, the public was instantly head over heels in love with it.
Now, this is the next level. You do not even have to touch the screen. Only your command is enough.
Amazon's Alexa has this feature of making calls and texting, without having to touch the screen. It can get the task done only by voice command.
To add more to this is, it is perfect compatibility with smart home devices, which lets you manage lights, heaters, thermostats, coffee makers, etc by voice instructions.
5. They provide better customer service:
Talking about the corporate world, the intelligent assistants are going to change how that functions too.
The perfect example of this is Pepper – the Softbank Robotics. This personal assistant robot is the best fit for reception handling. It can not only understand and respond back to different human languages and emotions, but it can also analyze feelings.
And this is just the beginning. In the very near future, these intelligent assistants are going to take over a lot of other things to make human work easier.
6. Enhanced Automation Process:
Robotic Process Automation (RPA) combined with an intelligent assistant can do wonders. This combination together can create a digital workforce which is not just smart but also give end-to-end automation process.
Based on the data collected from past learnings, customer behavior and interactions, this combination can create assistant robots to automate different applications.
After all this information, I am sure you must be excited about experimenting with both intelligent search and intelligent assistants.
However, investing in an intelligent assistant is not that easy. But do not be disheartened. The revolution is still on and a lot of efforts are being put into it to make it accessible for all.
For the time being, you can consider using some free ones like WorkFusion RPA Express.
Another open source framework available for all is Hey Athena. This gives you full liberty to create your own robot. Not just this, it even gives room to the developers to save their codes on the cloud server. To add on, it provides free registration as well.
The AI wave has really hit the digital world hard. If you are planning to venture into the intelligent world, follow the quote, "Think Big, Start Small, Scale Fast."
Hope you enjoyed reading the article. Feel free to share your feedback in the comment box.