How Instagram is different from Pinterest?
Social sites are a source of communication among people in which they build, share and exchange information and ideas in actual society and networks. Instagram and Pinterest both are the famous social media platforms to be able to extend and engage a younger audience that is hard to reach demographically. The two platforms allow companies to present their brands or products through noticeable images and profit from effective followers, making them appealing alternatives to Facebook and Twitter.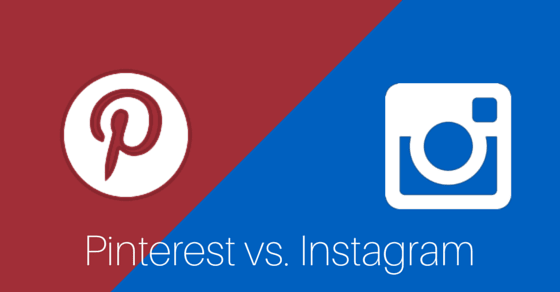 Differences between Instagram and Pinterest
1. Purpose: –
Instagram and Pinterest both have different purposes. Instagram is used generally to share a user's own photos and Pinterest is used to curate and save content often uploaded by the users. Instagram is more about sharing and Pinterest is more about to explore.
2. Audience: –
Instagram's Audience is more than Pinterest's. According to research, Instagram has more than 600 million active users in which 59% of people age 18-29 use Instagram. Pinterest users are mostly females. In fact, women account for about 70 percent of Pinterest users and are about five times as likely to use the factual scrapbooking tool as men, the largest gender difference of any social network.
3. Photos: –
Instagram is ready to implement digital filters to photos while Pinterest cannot within the application. Pinterest users pin current photos or change their own before pinning in programs like Canvas.
4. Engagement: –
Instagram grant permission to visitors to share images with many of other visitors; Pinterest allows visitors to curate photos. It is a much more engaging social community.
5. Hashtags: –
Hashtags are encouraged on both Pinterest and Instagram, but the quantity used on each platform varies. Hashtags serve as an aneffective method to help you associate with your target audience. Hashtags are an important part of Instagram.
6. Link Sharing Capabilities: –
Pinterest set up link sharing and saving. Instagram doesn't even have this as a feature at all. Instagram is presently the single platform that doesn't allow you to share links in posts. You can post a link in your profile, and you can add links to Instagram ads that you run.
7. StoryTelling: –
On Pinterest, you can do this through the crucial use of themed boards. This is a great way to manage an engaged audience. Instagram pictures can give your clients an innovative connection with your company and you while providing different ways to communicate about products and services customers care about.