Welcome to 2020 and the digital world. A new year brings new hopes and new beginnings. We learned and implemented a lot of things in the digital world in 2019. Many things changed and many new technologies were launched.
But one thing that still remains unchanged is the role of SEO and Google in digital marketing.
If you have been closely following the updates of Google, you must be aware that Google algorithms like dancing. Ok, not in the literal sense. I mean the tactic that is new for Google today may be an old story tomorrow.
Now you must be thinking why you need to worry so much about Google.
Well, reconsider your question. Of course, Google is 'The Google' – father of all search engines. And in the digital world, a search engine is the almighty that decides your fate.
But like it is said, "God only helps those, who help themselves." So if you need Google to be on your side, you first need to brush up your skills and help yourself.
All said and done, let me come straight to the point. Everyone (at least everyone in the digital marketing industry) knows how important SEO is.
Local SEO and Google Relationship
Feed Google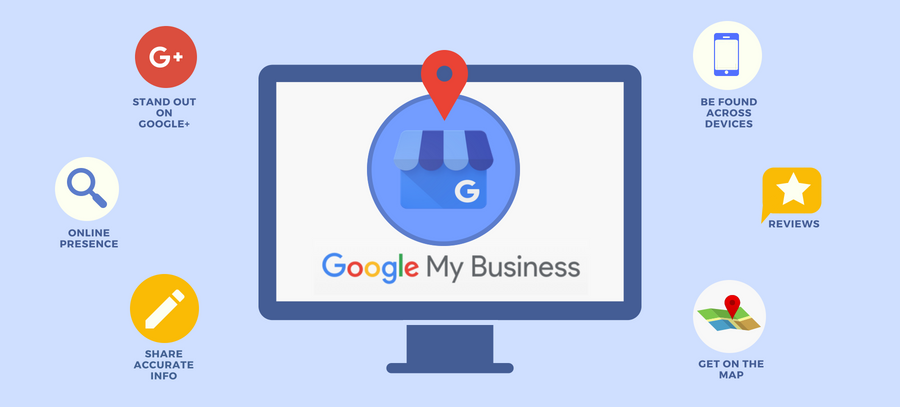 Google is the ocean. And whether you know it or not, you being in that ocean is updated in its algorithm. In simpler words, whether you have added or not, information about your business is out there on the Internet. By this I mean, anyone searching for anything related to your business is going to come across the information of your services or products somehow. 
It may be through social media, an unclaimed local business listing (either generated by public or platform) or through claimed listing and website pages that you have been religiously updating.
According to the stats – Google shares 90% of the global search engine market. There are about 2 trillion searches per year, out of which 46% of them are for local businesses. 
For now, your goal (Local business's goal) should be to come into this 46% margin. Not just come, but to appear on the 1st page of the SERP. Now the question is HOW?
The simple answer is – by feeding Google.
You need to understand that, if you are dependent on Google, Google is also dependent on you. Give what it wants and it will give back what you want.
-Make sure you feed enough website content to Google, like your business location, about your products and services and its attributes. 
-Endorse your website information on other sites.
-Keep your local business listing content up to date.
-Provide abundant image, video and social media content about your business. 
If we take it one at a time, you need to do the following things:
1.
Website Content:
Put in all the information about your product and service. Think from a customer's point of view and provide all the details that a customer would like to know if he is browsing through your site. Add the location, reasons why you are different and best, your product and service listings, etc.
Do not forget to ensure that your website loads fast, is responsive to mobile and is free of any technical complications.
2.
Google My Business:
Make sure you take care of the minutest details of the Google guidelines while updating your information for GMB listing.
3.
Response to Reviews:
Reviews are very important and your quick response to them can earn you extra marks in the eyes of Google. Respond to every review and make it a two-way conversation because this is what will get you a good online reputation.
4.
Keep an eye on your Competitors:
Do not take your competitors for granted. Generate and evaluate regular competitive analytical reports. Keep an account of what new they are doing and where you might be lacking. Audit the competition location-wise, it will help you to improve your local SEO.
Keep a track of linked citations that you need to build, based on the analytics. With regard to your competitor, analyze if you are lagging behind on the Google posts, videos, and other content.
5. Utilize the time smartly:
It is not necessary that the tactics of 2019 may still be trending. After doing all the major work, if you still have some time left, utilize it wisely. Focus on what's trending. Last year was about schema markups, but this year is about video marketing. Concentrate on strengthening video content.
Fight Google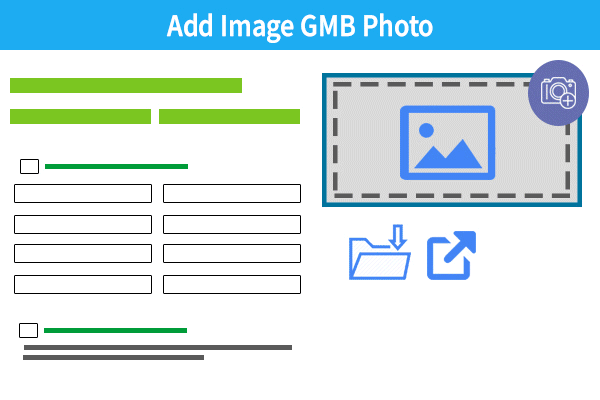 If you think that by feeding Google all the right information, half the battle is won. Think again!
The battle has actually just begun. After the feeding part, pump yourself to fight the digital battle on two fronts:
-Protests and litigations against Google (Yes, it does happen).
-Tricky aspects of your product (You may be confident about your products/services, Google or other whales might not be).
Let us take it one at a time.
1.
Litigations and Protests:
Google as ethical as it might be, also faces litigations and protests. Though Google innovations are visionary, it can be sometimes troublesome also, especially to those tied up to ethical business practices. 
According to the stats:
-Google is facing thousands of lawsuits, filed by global entities, companies, countries, and even individuals.
-The ocean (Google) is hit by millions of dollars of fine.
-It is also facing employees protests 
Hard to believe…isn't it? But it is true. 
2.
Product Issues:
Google has 5 local interfaces. Namely – local finders, desktop maps, mobile maps, Google maps, and local packs. Now the problem with these local interfaces is that it is highly polluted with misinformation and spam. And the troubling part is Google is not doing anything about it. Well, it is, but to a minimal level. And this has given an upper hand to all the spammers around the globe to fill their pockets. Because Google is unable to enforce quality control and practice strict product guidelines. 
If you are a local business and are fighting the battle, there is a strong possibility that you might face one or more of the following issues.
-The companies violating the Google guidelines like keyword-stuffed titles and misinformation about location will have an upper hand over you.
-Some companies might unethically hijack your listings and stuff it with their own details.
-Your competitors might declare an online war on you by posting fake reviews and negative public postings.
-Your local business is again open to online reputation damage by your competitors if they upload negative images to your listing.
-Your customers may be diverted to other business if Google displays third party lead generation on your business listing. 
-Another major concern that you might face is not being able to contact the trained Google staff to resolve your issues. 
These issues can be really a matter of concern because they have the potential to harm your business gravely or even worse drive you out of business completely. Now the question that arises is – 
How to fight Google?Fight the spam:
do some thorough research. Look for businesses similar to you, jot down the information, take notes. If you find something fishy, especially with the location or fake profile, immediately mark a red flag there and raise a report. Since you are local, therefore would have an idea about the local business of the area. Therefore, it may not be that difficult for you to identify the fake ones that are impacting the ranking of your business. 
Overstuffed keywords in GMB listing:
research is all that counts here. Look for the results and find out which companies have overstuffed keywords in their titles, have added fake locations or have done duplicate listing. You can easily identify them. Report the spam, use the suggest an edit feature and remove this place feature, while reporting it.
Fake reviews:
Keep an eye on the reviews. If you see any strange pattern in the rankings or ratings or detect strange language and timing of the review post, it is highly possible, it is a fake one. Many companies post fake reviews with different id's to improve ranking. Fight these review spams and report it to Google.
Stay informed:
keep an eye on the latest updates launched by Google. Make it a habit to read and follow Google updates, participate in discussions and form your own community. All these measures will keep you well informed and you can dodge yourself from being caught in the spam game.
Flip Google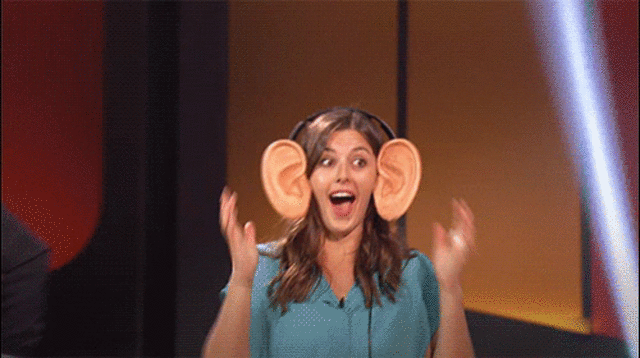 Now that you are done with feeding and fighting Google, it is time to flip the situation in your favor. Google sure is the ocean and if you need to survive in the digital world you do need its support. 
But it can be the other way round. Like I said earlier, Google also needs you as much as you need it. So after following the above two steps, its time that the ball is in your court now. But the question is – 'How to make Google-independent sales?' Keep reading and you will get the answer.
1.
Listen and Learn from customers:
a business is successful if it is delivering the customer, what it wants. If you are playing the guessing game, forget it, you are already the lost and forgotten one. You need to get in touch with your customers directly.
-Trying taking feedbacks when they visit your store.
-Strengthen your database, collect as many emails and contacts as you can.
-Request the customers to fill a printed survey.
-Listen to the needs and complaints of your customers and plan your next strategy accordingly.
-Audit the online reviews on a regular basis and make sure to resolve the negative ones.
2.
Implement the changes:
when you are done with the above step, it is time to implement what you have learned. Now that you know the glitches of your company, take steps to mend them. Make sure the customers are not complaining about the same thing again. While implementing the changes keep these things in mind:
-Make the USPs of your company very clear and easy to understand.
Create policies that are consumer-centric.
-Make sure your staff is courteous enough towards the customers and is well trained.
-Keep an eye on the inventory. You should never run out of products/services that are most in-demand. 
-Be prompt in responding to the complaints or queries and resolve them ASAP.
-Make sure the physical appearance of your store/office is appealing and welcoming for the customers.
3.
Participate and appreciate:
done with listening to complaints, resolving them and putting up your best to please your customer, it is time to come out of the shell. Come out in the open, join communities of the same interests as yours, analyze what more you can do to promote your business at a local level and go for it. 
Participate in social causes and issues that your community is worried about. This will surely get you into the limelight. 
4.
Share and sell
: I know you might not be wanting to share your valuable customers with other local businesses. But trust me, it is going to be a fruitful move. If you follow the above three points, by now you are almost a 'Friend' to your customers. Now it is time to regulate deeper alliances with other local businesses. And if you get it right, it is going to be a 'Give and Take' business. 
– Create a detailed itemized list of the services/products you sell. Add the USP and specialties of your business and fill in the same information of other similar businesses as yours.
-Next, create a list of local businesses, you could tie-up with.
-Share your ideas and approach of tying up with other businesses. Explain them the benefits.
-The final step is to take a vice-a-versa approach. Ask your new alliances to recommend customers to your business and do the same for them.
This way, you not only build a healthy community with other similar local businesses but also cut down on your competitors.
Fliping Google may seem to be a strong decision, but sometimes the risk is worth it.
So this was a detailed guide to how you can – feed, fight and flip Google to win the local SEO game. Make this as your 2020 resolution and do not forget to share your feedback in the comment box below about this article. I have tried it and it works, you can contact me if you need any help or assistance.

Thanks & Good Luck!!