A picture speaks a thousand words and a video speaks about a thousand pictures. No wonder YouTube has become the favourite of all, in no time. The digital era that we are living in has changed the way people interact with each other. 
It doesn't matter anymore if you have met the person or not, but you can still be the best of friends across different continents. Thanks to social media. Now when we talk about social media, it's not just limited to making friends and expanding your social circle. 
Do not go by the literal name. Social media also means a way to gain recognition and be known to the world. If all that I can say about it, you could become a star overnight. Yes, I am not exaggerating it. It is true. Social media has the immense power to make you a celebrity in a span of a few hours. 
Well, I am talking about the power of YouTube. YouTube is the second largest search engine. Of course, first has to be Google. If I put it down in numbers:
100 hours of videos are uploaded on YouTube every minute.
It generates more than 3 billion searches every month.
1 out of 2 internet browsers definitely uses YouTube.
YouTube registers more than 1 billion views every day.
Approximately 6 billion hours of videos are watched every month and this number is expected to rise by 50% every year.
The numbers speak it all. But why do you think YouTube is so popular? Of course, I am not looking for the most obvious answer – Videos. Ok, I will tell the answer, before you get too confused. Apart from the videos, another reason for its popularity is the comments on the videos.
Yes, you read it right. There are millions of users who only come to YouTube to read the extraordinary comments posted by the viewers. And trust me, it can really be a source of entertainment. 
Today, I am going to list down …
Funny YouTube Comments You Cannot Miss in 2020
I know, it can be alarming for a few, but what I said earlier was not just for the sake of it. YouTube comments can really be a source of entertainment. Millions of viewers leave several comments after watching the video. Some may be genuine, but most of them are hilarious and it can get difficult sometimes to find relevant or sane comments.

After doing a little research and laughing my head off, I was finally able to jot down a few types of funny YouTube comments.
ALL LOVE AND HEARTS COMMENTS:
Some viers are true fans. They literally fall in love with the video. It gets so difficult for them to control their emotions, that they end up writing love messages with heart emoticons. Ok, we get it that you really liked the video, but don't you think, "I Love this video" is a little too much? Well, for me it was really over the brim.
2. HERE TO CHECK THE COMMENTS:
See, now you get the point. Half of them only come to see the comments. And the funny part is, they even post it in the comments that they are here to see only the comments. And to add to it, they also have enough patience to ask, who else is there to do the same. I mean who has all this time in the world? What more? They also get thousands of likes.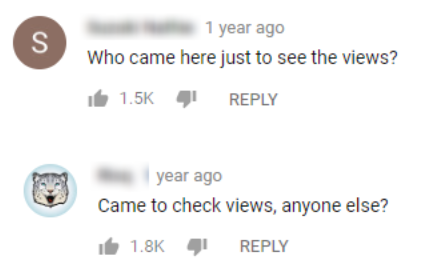 3. SPECIFIC TIME FRAME COMMENTS:
Did you ever come across the most dedicated viewers who literally take the pain to patiently watch the entire video and then add in the comment section, which part of the video was best? We know that you really take this video surfing on YouTube very seriously and want to make it easier for other viewers by mentioning the time frame of the best part. But seriously? Do you really have that much patience?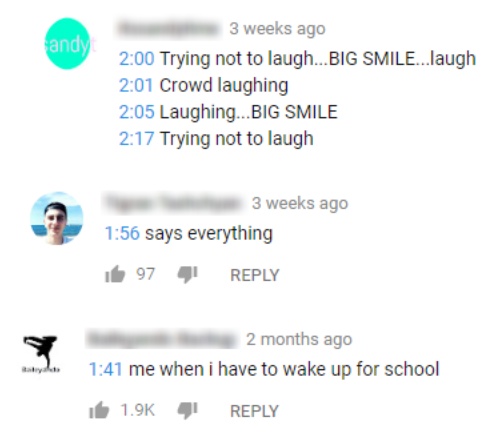 4. ANYONE MY TYPE COMMENTS:
Some viewers are so desperate to find a company that they don't even think which platform they are commenting on. It doesn't matter what video they are watching, what is the context, nothing. All they need is to find a companion and they end up commenting, "Anyone from India?" Or anyone one from any specific place. Hello guys, this is not a dating app. This is YouTube. Who can even think of posting such comments on a video channel? Well, maybe, there are a few like them, and of course thanks, for making it a source of entertainment for others.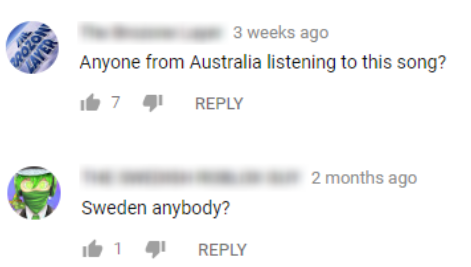 5. WEB SERIES LOVER COMMENTS:

Then there are true web series lovers. Doesn't matter what the video is about, they will talk and comment about the latest web series that they are watching. Well, no offence and probably the true fans will understand it more emotionally. But these types of comments become a little more than funny sometimes. Just Imagine you are watching a Justin Biber song and in the comment box, there is a totally different conversation going on about 'Riverdale'.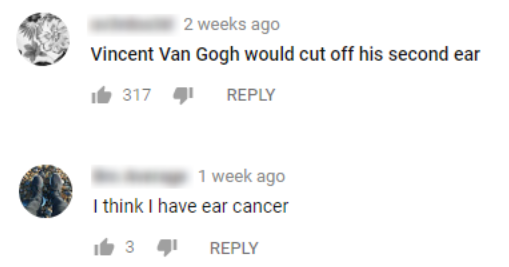 6. THE HATE COMMENTS:
Though they are hate comments, even these can be funny. You come, you see the video, you don't like it and you leave. It is as simple as that. But no, there are a few, who have to share their views about the video, no matter what. And the funniest part is, these hate comments increase the number of views for that video all the more. People really get interested to know what is so bad about this video and they see the full video with full attention.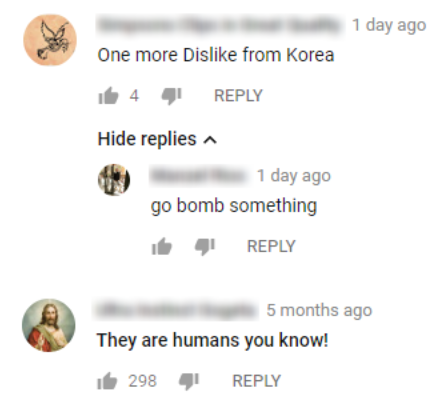 7. HATING THE HATERS:
There are haters and then there are people who hate the haters. I mean this is a completely different level of competition. Where the haters comment against the video and the ones who are in favour, counter-attack the haters by trying to protect the publisher of the video. This disagreement of the views is really entertaining for others.
8. PROMOTIONAL COMMENTS:
These types of comments are typically promotional comments. No matter what the video is about, all they have to do is post the link of their website. Ask the viewers to visit their sites, follow and like their page etc. I mean, ok we get it that you are eager to promote your business and gain lots of popularity but common this is a video channel. But jokes apart, this trick really does work a lot of times. People do see the comments and if they come across your promotional comment, they might even visit your link.
9. REQUESTING COMMENTS:
There are a few obsessed viewers also, who have to get million likes and shares by hook or by crook. So even if the video is a motivational speech given by a spiritual person, they have nothing to do with it. All that matters to them is how to get maximum views and likes. It is as if they don't get the desired likes or views, it will be the end of the world for them.


10.WEIRD COMMENTS:
Some viewers have to talk about anything and everything. As if it is just mandatory for them to comment. They are totally out of context, not related to the video even in the minutest sense. But still they have to comment, it can be about the past, present, future, extreme future, illusions, imaginations, cats, dogs anything. It just has to be a comment.


11. GRAPHICAL COMMENTS:
No words, no emoticons, they express themselves graphically or by text art. Did you ever come across a comment that shows graphics to express feelings? It can be a heart made of asterisk sign or anything else. The crux is, the feelings are expressed graphically. This is a unique and interesting way to comment, but sometimes it becomes a little funny.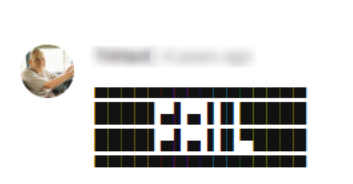 12.QUESTIONING COMMENTS:

There are some curious viers, who have to know the answer to everything. Whether it is related to the video or not, that is secondary. But the important part is asking questions about everything that they can think of. Sometimes it is understandable, but otherwise, it is challenging to relate it to the video and think of it as a relevant or genuine comment.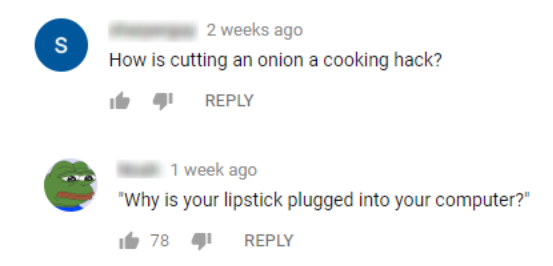 13. SARCASTIC COMMENTS:

Not everyone understands sarcasm. And those who do, these sarcastic comments can really be amusing for them. And who does not enjoy witty and sarcastic comments?

These were 13 types of funny YouTube Comments that you cannot miss in 2020. I am sure, if you haven't till now, after reading this blog, you will definitely go and check the YouTube comments. Isn't this interesting and a perfect way to give a punch to your sense of humour.
Hey! Do not forget to share any funny comments that you come across on YouTube or any other social media channel. And of course, your views and expert comments on this blog are more than welcome. Let us see who can make the funniest comment.
Stay tuned for more such interesting blogs with Drive Digital.